Today, Hardware is getting smaller even smartphones can replace the computers. Still, many PC enthusiasts want a better display and better performance, So they are moving to Desktop computers. When it comes to Desktop, they are larger and substantial, In this case, some people don't want to buy a bigger desktop. Here, HTPC is the best solution for them. It can also use in televisions with the help of TV tuner card. We can enjoy watching movies, playing games, music on the television using HTPC. Looking for the smallest HTPC computer then Here it is.
HTPC(Home theater personal computers ) is a desktop computer in a small form factor size that can satisfy the user's needs. HTPC can be customized as we want because all the components are same as we are using on the desktop computers such as Motherboard, Processor, RAM, etc. But in HTPC, Size is a matter because of we want smaller computers. In here all the component's size is to be considered like Motherboard, If we want a smaller machine, we must use small form factor motherboard so that here we using a miniITX motherboard.
HTPC Specifications
Graphics– Intel HD Graphics 630 GT2
WiFi & BT– Apple original BCM94360CS2 Card with M.2 NGFF Adapter(The motherboard already has a WiFi. This Card is only for Hackintosh users)
Case – Streacom F1C Evo WS
Power Supply- HDPlex 160W US, DE or PicoPSU 160xt Amazon US, UK, DE, FR, IN, CA with 240W Dell AC Adapter (Amazon US, UK, DE, FR, IN, CA )
Running Mac OS Sierra 10.12.4 and Windows 10
Benefits of Using HTPCs
HTPCs are small and compact computers that save your money, space, time and electricity. The best thing about the HTPC is that it is portable so we can carry where ever we want. It is a low power consumption PC, due to the smaller components inside the computer, it can save the huge amount of electricity.
Customization is an another benefit of having an HTPC. We can make our decisions when it comes to the specification of the PC, For example, In this build, I'm using Intel Core i5 processor, but you can use any other processor and also the depended components. All elements can be customized to your tastes. The next benefit I already mentioned above that HTPC can be used in televisions with the help of a TV tuner card.
Technical Information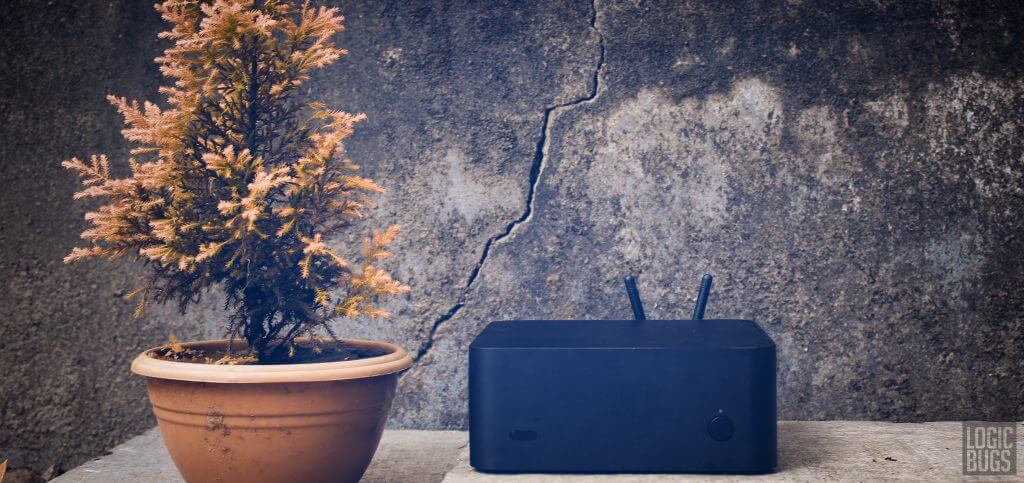 It is HTPC, not a Normal Desktop computer. So here we must consider some points and also be sacrificing some requirements like liquid cool, etc.. In HTPC everything is small except the processor and the RAM. For HTPC build we using the small form factor mini ITX motherboard, All motherboard manufacturers are shipping these boards. In this build I'm using Gigabyte H270N WiFi mini ITX motherboard along with the Intel Core i5 processor, For the RAM I went for the Corsair Vengence DDR4 8Gb memory.
The other component is Case; it is a significant step for all mini ITX builds because choosing a mini ITX case is not that easy. There are so many cases around the websites from there we just choose the case that we want and also check that our components will fit inside in the case. In this build, I went for the Streacom F1c Evo that only fit the motherboard, 2.5 Inch HDD, and power supply. Here I sacrifice the use of discrete Graphics card and use internal Graphics. Because I didn't want any graphics card, if you want a Graphics Card then you can go for the case that fits a Graphics card in it. Here is a case that fit a graphics Card in it.
The next component is the power supply. If we use a standard ATX power supply, then the computer becomes larger so in HTPC we are using a DC-DC Power supply. Two most commonly used power supplies are HDPlex 160w and PicoPSU 160Xt. These are the best power supplies available for the mini ITX build. In this build, I choose the HDPlex 160W, because it is more recent and more reliable than the PicoPSU. For the AC power, we should use a power brick to power up the computer.
Conclusion
Finally, we are here. In this world computer is an essential part of our lives. The size of the computer is getting smaller; we should move with the world to innovate something. In the future, desktop PC's will be smaller like Intel NUC machines but the lack of customization is the only problem for NUC products, but it is the best small computer that can be found on the market. This post is all about the mini computer that can replace your giant machines and make you more comfortable. Keep reading, Logicbugs have many things for you to keep up to date. Thanks.